How to Present Research Proposal Convincingly and Effectively
Correct research proposal presentation is essential in getting your research approved.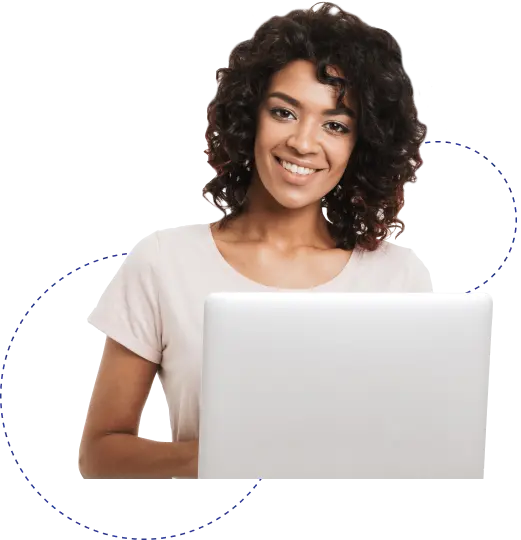 Trusted by over 5000 students since 2012
Why Is a Proposal for Presentation Important?
A presentation is an essential component that will help you showcase your research from the best angle. It is a roadmap that shows your central research question, how you will find the solution, and what awarenesses and issues stand in your way. A way to present research proposal writing in the form of a paper is essential, but it sets limits on your abilities to demonstrate the content to the audience.
Having a set of slides is good because it is more understandable than writing. Showcasing your future project using graphics and tables is even better because the information becomes more convincing and coherent. Sometimes, the presentation allows individuals to say more than they could do when writing a research plan. Let's move on and discover how to make research proposal presentation.
4 Steps to Create a Great Thesis Proposal Presentation
When you present your project, you literally sell it to the officials, proving its value and importance within the whole field. That's why it's essential to consider valuable points when working on the project. So, below are points to follow when preparing research proposal presentation.
Show the topic knowledge. Your task is to present fresh ideas and show how well you know the subject. By doing so, you demonstrate how well you studied the topic and understand what should be added to the existing gaps.
Structure your content. It works the same as with writing and should flow logically. You should smoothly move from one part to another, showcasing all aspects of your research. Also, ensure your presentation proposal does not contain information that does not belong to the topic.
Use bulleted lists. It makes the writing readable and makes it easy for the audience to absorb the information. Moreover, writing huge sentences on slides has negative impact, so consider using bulleted lists as an alternative.
Add visuals. Writing too much text is not good, as it is hard to perceive many words on slides visually. Add graphs, images, and infographics to make the information easier to understand. Nevertheless, keep enough ample space not to overload the slides.
Research proposal PowerPoint format allows you to be more creative using tools to compose and deliver the information. Start working beforehand to select the proper background, fonts, and visuals to ensure your slides look great. Still, if you find it difficult to complete the task, asking someone for assistance is a good decision. Consider getting professional help writing research proposal from our experienced pros.
What Should Research Proposal Presentation Consist Of?
When presenting the concept of your study, you should understand what it consists of and what is the purpose of each part. You will understand how to write a presentation proposal. Stick to this plan. Use it like a template, and make sure you include all the needed information. Another great idea is to use dissertation proposal guidelines provided by your institution. Besides, you can look for samples and check how others handle such a task.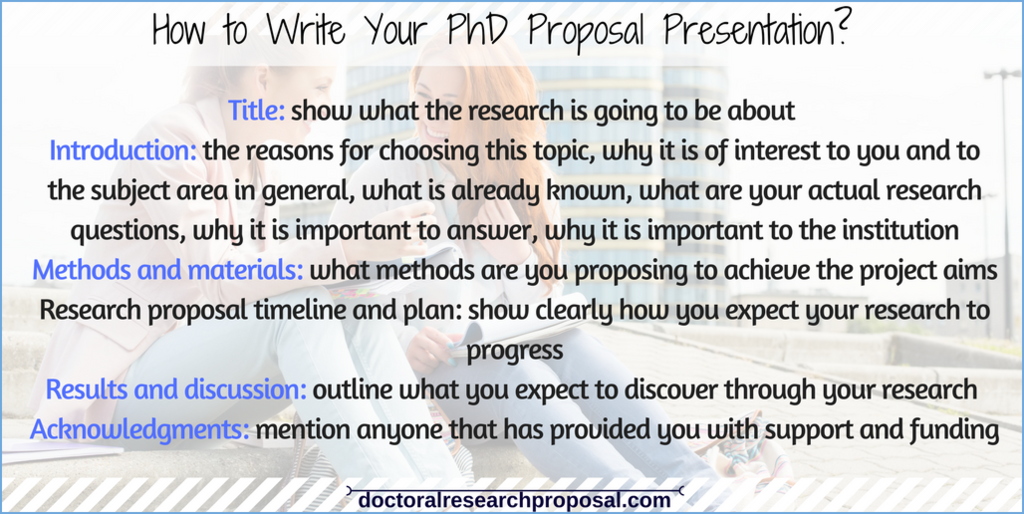 Tips to Effectively Present Research Proposal
The concept you create should be impressive and informative. Everything should be focused on your study, showcasing the topic, highlighting its importance, and saying what you expect to achieve. That's why you should make your thesis proposal presentation a visual aid that helps the audience to understand you. Below are some tips to help you.
Limit the amount of text on each slide. Focus on writing key phrases only.
Create contrast by using different colors for text and background to enhance readability. The best combo is a "light text-black background."
Use simple design solutions and avoid flashy transitions because they may distract the audience.
Don't create too many slides. Decide how many slides you need in each part of your PhD proposal presentation, and don't go beyond this number.
Do not read from slides. The visual content is for the audience, so you should give them additional information.
Avoid templates. There is no need to fit your original proposal for presentation into already-made structures.
To ensure the final version looks good, show it to someone who hasn't seen it before. With feedback from an independent viewer, you will understand whether everything looks good or not.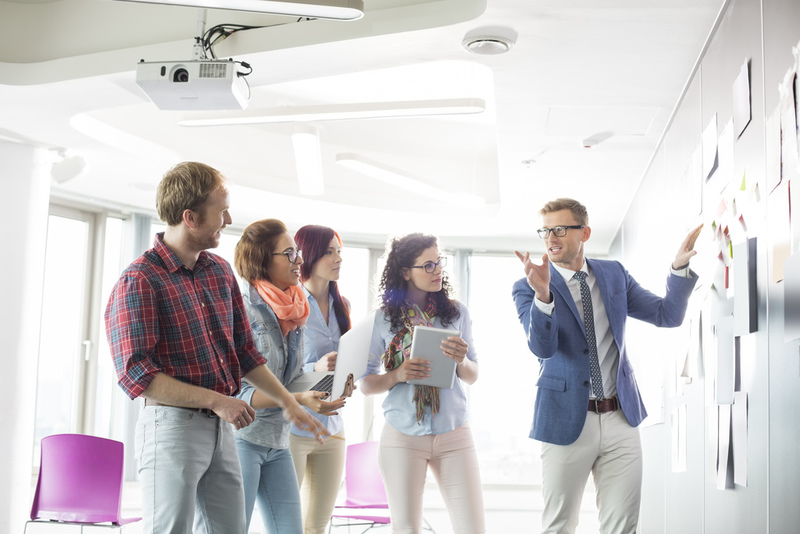 How to Present a Research Proposal and Defense It
Simply switching the slides and repeating all the information is not enough. The purpose of the proposal defense is to convince the audience that your research is significant, fundamental, and worth investing in. Those who will listen to you won't be very interested in research projects. So, how to present a research proposal in a way that makes them listen?
You have to be confident and stick to your agenda. Make notes about what you will say at each stage of the defense. Left the most significant information on the slides, supplementing it with additional abstracts during the demonstration. Keep the pace and show one slide per minute. Rushing is not what's needed since you aim to show the research project's significance.
The ability to answer audience questions is another essential of how to make a proposal presentation. Be ready for this because the committee may want to test how well you know your research topic. An unclear answer or a typical "I don't know" can negatively impact their decision. Practice before the official demonstration and ensure you are confident enough to defend a presentation without notes.
Get Assisted in Creating a Proposal Presentation
Creating a proposal presentation is a responsible task because you are showcasing your future research, explaining why it's important and how it will close the existing gaps in the field. It requires a deep analysis, which takes lots of time and effort and may be challenging for some individuals.
However, it's not a problem for our specialists. As well as providing professional thesis writing services, we assist customers with presentation creation. Our experts carefully investigate the topic, do in-depth research, and find relevant data. Moreover, they can help you select research topics, offering unique niches that match your interests.
Contact us anytime you want to achieve outstanding quality and get the writing task done on time.
Want to speed research proposal writing up?
Fill out the form, and we'll get back to you in under 15 minutes.