Research Proposal for PhD in Management Writing Service
Degree-holding writing pros will present your project as strongly as possible.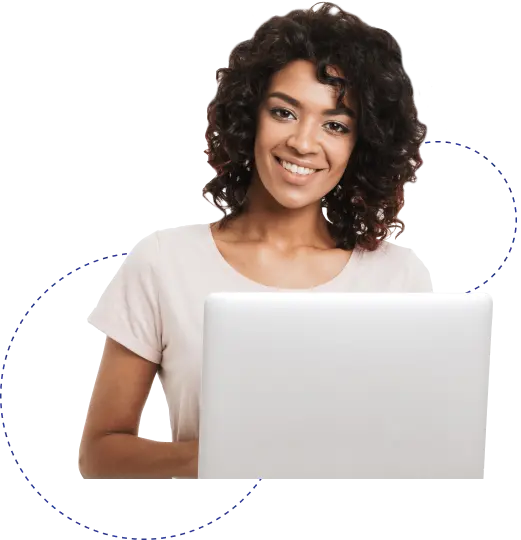 Trusted by over 5000 students since 2012
Do You Need Help with Your Research Proposal for PhD in Management?
You need to have your PhD research proposal accepted before you will be given permission to continue with your research into management for your doctorate. To be accepted it will need to be perfectly written with no errors as well as clearly showing that your research is important to the field of management and something that you can successfully and feasibly complete. This is not an easy task and you will need to spend a considerable amount of time and energy on achieving the standard that is expected.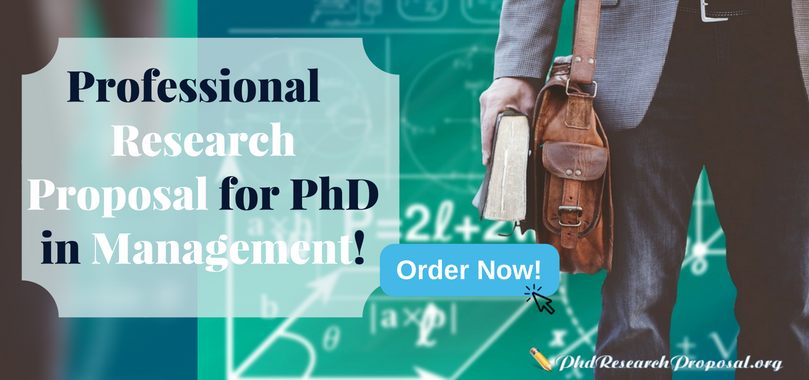 Many students, especially those for whom English is not a first language, will want to seek out help with ensuring that their management research proposal is going to make the grade. We offer highly flexible support through our professional services and with more than 5 years helping students at this level have the experts that you need. All of our services are some of the best that you will find online for ensuring that your proposal is worthy of being accepted.
If you're stuck choosing a worthwhile idea to research, then read on and check out some of the best and most useful management research proposal topics around. In order to achieve success, you need to choose a topic that matches your personal characteristics and skills. Finding a subject that interests you, for instance some human resource proposal topics, is another way to make sure that you are researching something that you can follow through until the final whistle.
Analyzing Research Proposal Topics in Management
When it comes to sifting through all the potential research proposal topics in management, you need to be very selective. It's extremely important that you choose a topic that both interesting and useful. There's no point in studying something that does nothing to advance the field of management. Likewise, you'll never be able to do your best work if you're focusing on a topic you find dull and boring.
Choose one of the research topics below and you won't go far wrong. Adapt one for your own purposes and you'll be well on your way to success:
Examine the relationship between national and company culture
Investigate changing perceptions about the place of women in management roles
Analyze the influence of management on resource-based strategies of business
Examine the advantages and disadvantages of taking a gestalt approach to strategy
Discuss the role of social networking in management
Analyze the relationship between employee values and company objectives
Examine ways to better communication between employees in order to achieve stated aims
Discuss the best ways to evaluate employee progress
Investigate the development of unethical practices within a given company
Analyze ways in which people with different characteristics can be managed
Discuss the role of management in a company's social responsibility
Investigate clients' expectations of a company's social responsibility
How can management policies improve social conditions within the workplace?
Compare various management styles and their effectiveness in the workplace
Examine the differences between management styles in different sectors
How can leadership be used to improve a company's competitiveness?
How is leadership influenced by a multicultural workforce?
Examine the link between revenue generation and social responsibility
Discuss the similarities and differences between running a traditional bricks-and-mortar company and an online business
How is the loyalty of your client base affected by your commitment to social responsibility?
Examine the effects of the type of language used to communication between employer and employee
Analyze the effects of traditional male-dominated leadership on women entering the workforce
Examine how management strategies change over time as a company grows
Discuss how management can help a business tackle consumer negligence
Investigate the effects of globalization on management methods
How can a business increase employee motivation without resorting to financial compensation?
Examine the effects of having a social networking presence on the success of a business
How can employee commitment be maintained through management?
Explore how up-and-coming businesses can manage their funding sources
Investigate the effects of over-investment on employee activity
Explore the role of a feedback policy when undertaking cultural change within a company
Examine the role of technology in the development of innovative management strategies
Reconcile increased competitiveness of a company with its changing level of social responsibility
Discuss holistic management methods and their role in problem solving
Evaluate the significance of motivation strategies
Discuss the role of standardized ethical practice in the office
Examine a company's role in environmental protection
Explain the changes a business goes through as it adapts to a new market
Analyze management strategies for organizational change
Discuss the way in which employee clashes can be turned into productivity
Examine the importance of sustainability in business practices at the management level
Consider the challenges facing a company employing staff of varying ages and backgrounds
Discuss the various approaches to conflict management and how they compare
Examine methods of delegation and their effects
Consider the concept of mentoring and how this affects company culture
What makes a manager a true leader?
How can employees be organized to maximize productivity?
How can employees be dealt with appropriately when there is a cross-generational divide?
Analyze the effectiveness of a recent change in business practice in a given company
Compare and contrast the management approaches in governmental and non-governmental sectors
Adapting a Topic to Fit Your Needs

Using a list of research topics in management is the easiest way to find out what is appropriate to investigate. Even if you don't opt to investigate the exact question you like the look of, you can use it for inspiration. Most people would agree that finding a worthwhile topic is as much about your personal interests as it is those of other people. Only then can you do your project justice.
Economics research proposal topics ideas are here for more inspiration!
Make the most of this list of research topics in management and use the ideas within to craft your perfect thesis. If you've found a topic you're interested in, you can easily consider each part of the question separately and come up with plenty of talking points. As you break a query down, you gain the ability to build up the strongest possible answer. Combine this concept with an evidence-based approach and you'll have everything you need to write a full report on your findings. Once you have chosen one of these management research proposal topics, you can get to work on writing your thesis and then confidently and effectively defending it in front of your professors. Make sure you analyze your chosen topic from every possible angle and you'll be certain to get the grades you deserve. It doesn't hurt to get a nudge in the right direction from those in the know either.
Use Our Experts for Your Research Proposal on Management

 One of the biggest reasons that many students avoid services online is a quality of the staff that are supplied. Many will hire a freelancer once they receive an order based mainly on their price and not the quality of help that they can provide. We have however built up a team of experts that have proven themselves many times over the years that we have been operating.
We will always carefully select your expert from our team to ensure a full match to the PhD in management program proposal that you are writing. You will always work with an expert that is:
Highly qualified with a degree in a relevant field of management for your research
Highly experienced in the writing of research proposals
Knows what the committee expects to see within your paper
Can correctly structure and format your writing
Is a native level speaker of English

Our Management Research Proposal Experts Work with You
We will assign the best of our tutors to work with you on your management proposal to ensure that they have a full understanding not only of how to write but also the subject area in which you will conduct your research. They will work with you to fully understand exactly what it is that you wish to do with your research so that they can help write an effective and targeted research proposal in engineering or any other field. All of the help that they provide is done from scratch so there will never be any copying involved.
They can provide you with support at any point in the process from selecting your initial topic area for research right through to your final proofreading. All services come with unlimited revisions so if you feel changes are required or additional work then our experts continue helping until your proposal is exactly as you want it to be.
The Benefits of Our PhD Management Proposal Help

Our expert tutors are highly dedicated to always ensuring that our clients are fully satisfied with the help that they receive. We are confident that you will always be happy with the support that they provide and will be able to confidently submit your research proposal. Not only do we provide the best tutors we also support you with:
Guaranteed original writing that is tested for plagiarism
Free proofreading on all services
Highly affordable support with clearly stated pricing
Confidential help with all services
On time delivery at all times
Guaranteed satisfaction with your management proposal or a refund is provided
To ensure that your research proposal for PhD in management is ready for submission simply contact our specialized services for a support that you can trust and easily afford!
Want to speed research proposal writing up?
Fill out the form, and we'll get back to you in under 15 minutes.