Can a PhD Research Proposal Sample Help You?
Before you are able to go ahead and start your PhD research you will first of all need to get your proposal approved. The purpose of your proposal is to show that you have carefully considered how you will do your research and that the methodology that you will employ will have a high chance of providing you with success. It also needs to show the importance of your research within your field of study and show that it is worthy of research at PhD level.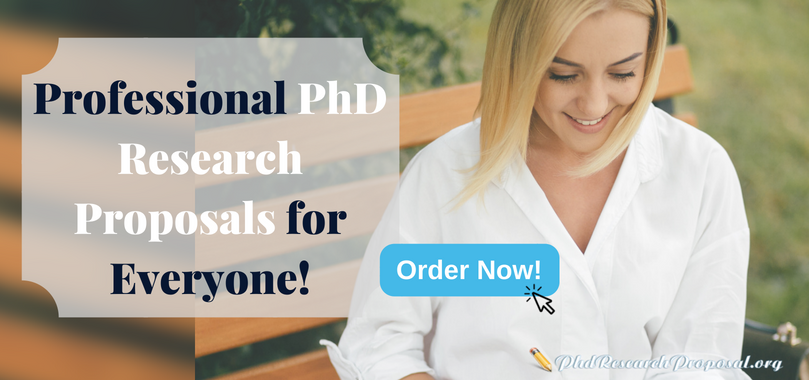 But writing a PhD research proposal that is in perfect academic English and totally free of errors is not always going to be easy no matter what subject area you are studying. Looking at a PhD research proposal example however can provide you with a huge amount of guidance with completing your own to the standards that you will need to meet.
How Can You Use a Sample of PhD Research Proposal?

There are many samples that you will be able to find online as well as through your own course. These examples can clearly show you just how your paper should be formatted and the structure that it should follow. They will also show the type of English that you should use and all of the areas that you should ensure that you cover.
Samples are great for ideas and guidance but they should never be copied in any way; that would be plagiarism and that would be the likely end of your PhD career. You should also carefully assess any samples to ensure that they are actually well written and correctly formatted, Not everything that you find online is correct.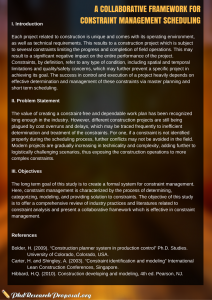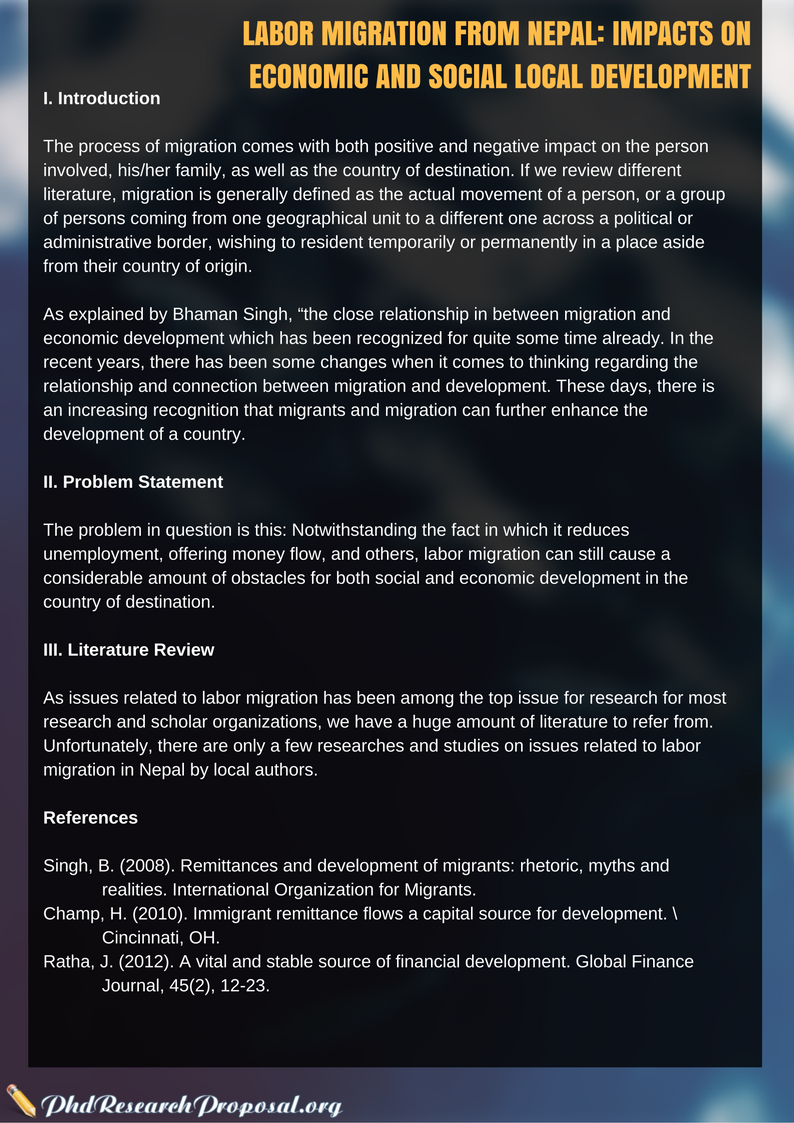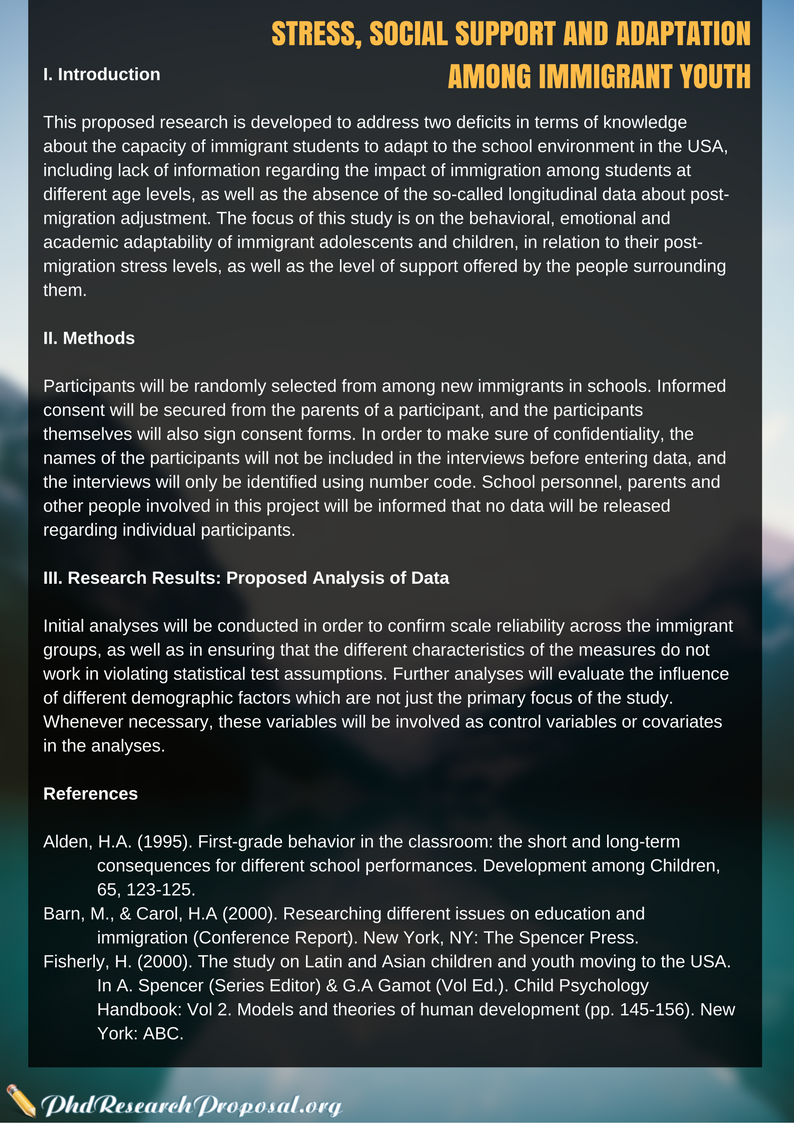 Tips for Writing Your PhD Research Proposal
Even if you have looked at a good PhD research proposal example it may not be enough on its own to help you to develop an effective proposal. The following tips will help you with writing your proposal:
Get into a routine with your research and writing; have a set time every day in which you will do your work.
Create a plan with clear milestones for your proposal writing and literature research and make sure that you stick to it; don't just leave everything to the last minute. Remember you do not have to write your proposal in order.
Do your research in the library not just through the internet. While Google may be quick for finding information you are not always going to find the scholarly results you need for your PhD proposal.
Keep comprehensive notes of your research; remember to record all of the details that you will need for your citations and bibliography.
Find a template for your writing; ensure that the format is correct and that all of the relevant sections are there as required by your program.
Create an outline of what you will write; making simple notes or bullets under each section heading of your template will often be enough to guide your writing.
Look at samples to get ideas of what you should write.
Meet with your tutor and use them to ensure that you are working in the right direction to get your proposal approved.
Carefully edit your writing to ensure that it flows correctly and uses the most appropriate wording. Proofread it carefully to eliminate any errors in your writing. If possible have someone else review your work for you.
Professional Help with Research Paper Proposal
Saying the most with the least words is a professional trick, and now you have professional research proposal writing at your disposal at phdresearchproposal.org! We know how hard it can be to write a research proposal paper that gets all the information necessary into just a page or two, but a high quality proposal research paper can also lay a groundwork for your project, provide a bedrock from which you can build on, and it's accomplishing these things that make it a challenge. The good news is that there's none better to tackle that challenge than our team of professional research paper proposal writers. Each of our writers has an advanced degree and extensive experience and skill in writing research proposal papers of all kinds. Your assigned writer will have specialized knowledge in your field, so you know you're getting expertise you can trust!

We Can Help Write Your PhD Research Proposal
Even with access to samples and other help it can sometimes be very difficult to write a proposal of the quality that is required. Our professional services will carefully match a subject qualified expert to your needs to ensure that you will be working with someone that understands not only how to write a proposal but also your specific field of writing. They will work directly with you and can tailor the support that they provide to ensure that you will always get the best outcome.
All writing and editing will be carefully proofread to ensure that there are no errors and also tested for plagiarism to confirm that it is unique in every way. All papers are correctly formatted and will always be delivered to you within your deadline.
To get affordable help that you can trust to match the quality of even the best PhD research proposal sample just contact our highly qualified specialists here today.